ENG4U English 12, MHF4U Advanced Functions, MCV4U Calculus and Vectors are the three most important Grade 12 credit courses for admission to all Universities.
Are you worried about your day school marks in grade 12 courses?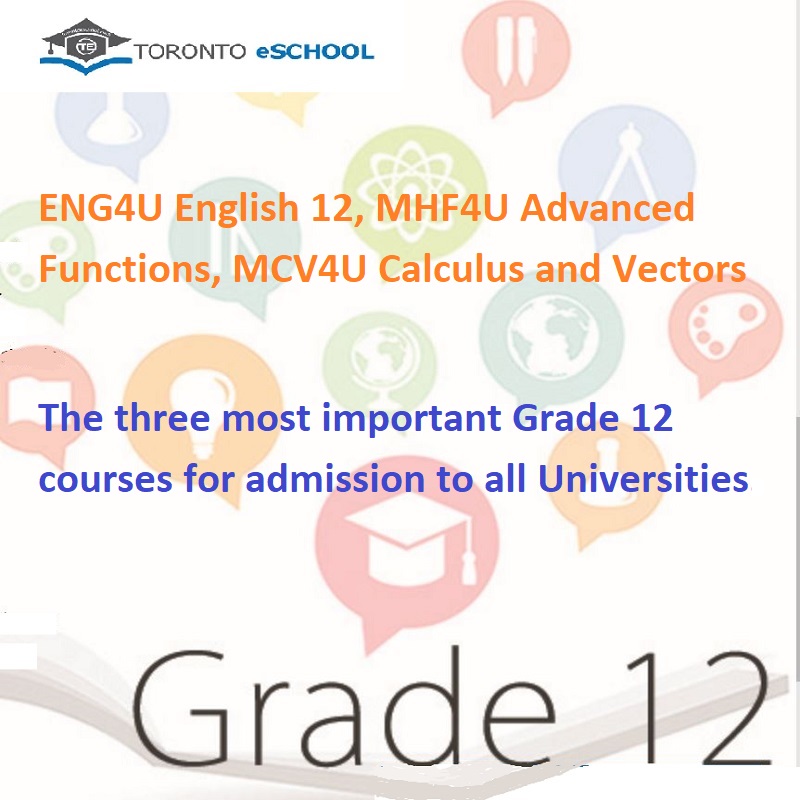 According to the MOE policy you must drop your courses within five days after the first report card to avoid any record on your transcript. However, you do not have to wait until you get the report card. You can drop the course earlier if you feel the current mark is not good enough.
Choose Toronto eSchool online courses or with our one on one tutoring to make sure you get the best marks.
Studying at your own pace at home or anywhere in the world with the help of our Ontario College of Teachers certified instructors to help you reach your goals. You can earn 2 to 3 OSSD credits online within two months if you work hard.