Your Summer School Option – OSSD Credits
Online Summer School is the perfect way to earn high school credits . Toronto eLearning School offers over 60 Ontario Secondary School Diploma (OSSD) credit courses, which recognized by all Universities / Colleges. Many high school students enrol at Toronto eLearning School to upgrade marks, retake courses, or work ahead during summer break time.
For our asynchronous online courses, students can start at anytime, anywhere and learn at their own pace. Most students can possibly finish their summer course in 3-4 weeks , depending on how quickly they progress through the 110 hours of work.
– Upgrade Marks

In summer time, many high school students register an online course to upgrade a mark at Toronto eLearning School.
– Retake Courses

Some students enrol with Toronto eLearning School by retaking failed course to get a credit.
– Work Ahead

Some Students also take summer courses online to free up their timetable for the upcoming school year, to avoid timetable conflicts, or to earn a credit in advance.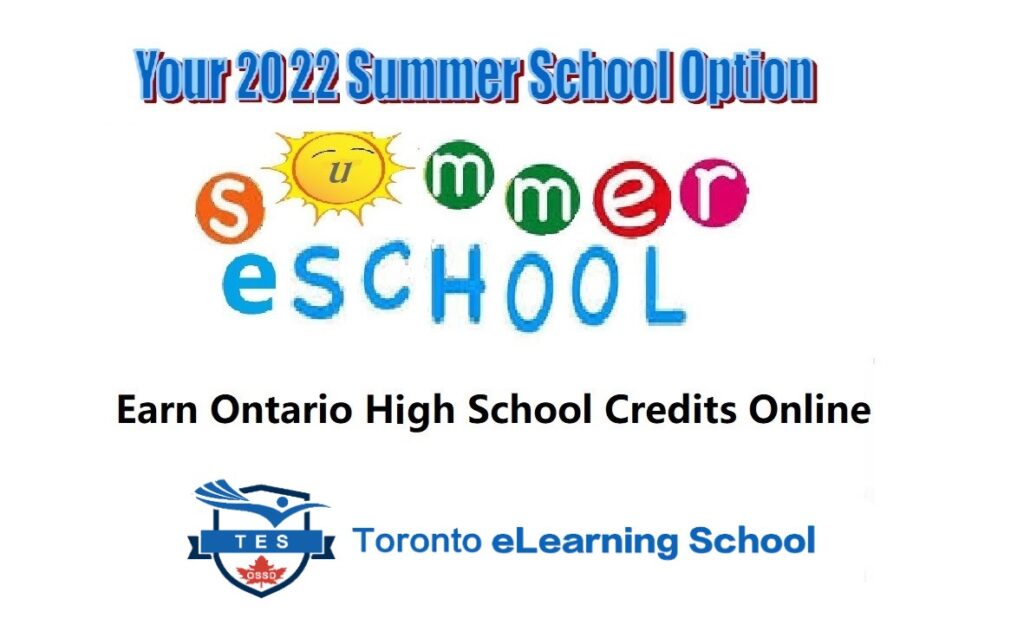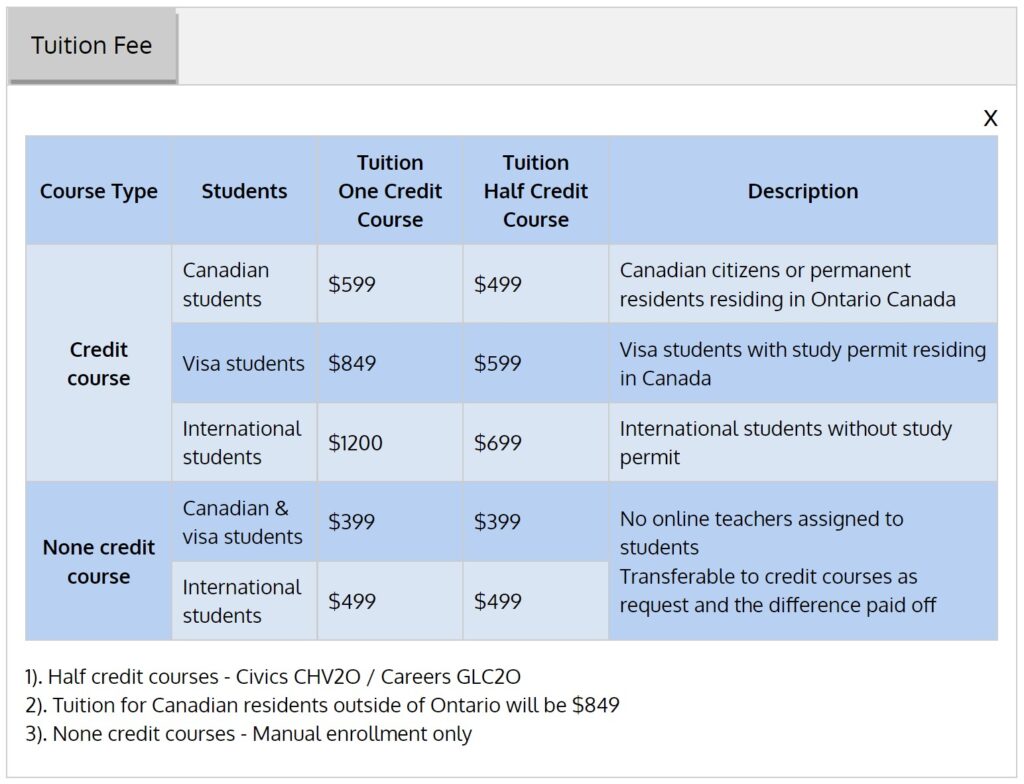 To register, you will need to
(1) Create your account to Register ( If you already have an account, please go to step 2 )
(2) Login, and then choose your course
(3) Choose your payment method.
After you submit your account information, you will receive an email confirmation of registration and login/password. You will then be prompted for a payment option -PayPal, Visa or Mastercard.