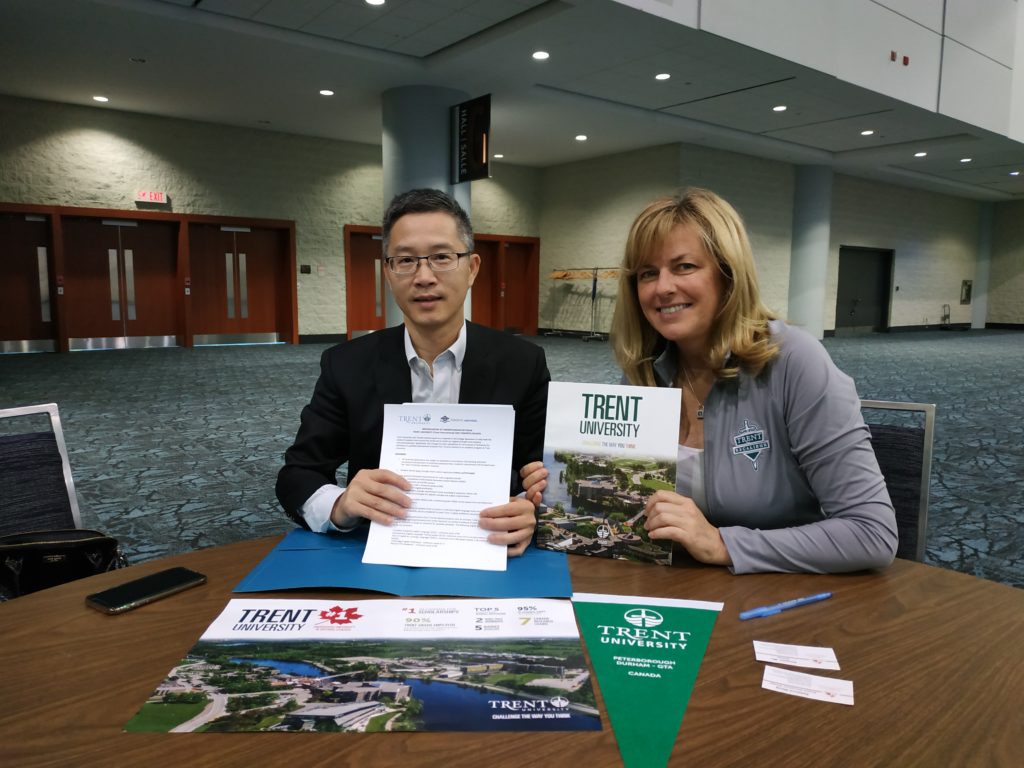 Toronto eSchool signed a partner agreement with Trent University at OUF19, building solid pathways to Trent University for more international Students in Canada.
As the #1 Undergraduate University in Ontario Canada, Trent University attracts excellent students all over the world.
Trent University will provide a letter of intent for eligible students planning to attend Toronto eSchool and Trent University in advance of their program at Trent.
1. The general admission requirements for most programs include:
· Completion of the Ontario Secondary School Diploma (OSSD)
· Minimum six 4U/4M courses.
· Proof of English proficiency
· Admission average requirement varies according to programs. Please visit trentu.ca/intl/apply for specific average and subject requirements
2. Students who complete ENG4U with a minimum grade of 80% will be waived from providing proof of English proficiency.
3. Toronto eSchool students who do not have a minimum grade of 80% in ENG4U, or 3 years of full-time English language medium of instruction, or who do not produce English proficiency results can apply for admission to Trent University through the Trent-ESL: English for University program.
4.      Toronto eSchool students will be eligible for consideration for Trent University's Entrance Scholarships (ranging from $1,000 – $3,000) on the basis of the top six 4U/4M courses, and will be eligible to apply for Trent University's Global Citizens Scholarship and Awards, in accordance with the published deadlines and application procedures.